Fresh Food Prepared to Order

Each meal is prepared to order, ensuring that our customers receive the highest quality food possible.

Locally Sourced Ingredients

Only fresh, locally sourced ingredients. Our food is free from harmful additives and preservatives. Including gluten-free pasta and vegetarian dishes.

Convenient Online Ordering and Free Delivery

With our easy-to-use online ordering system and free delivery, Fettuccine's is the perfect choice for a hassle-free, delicious meal.
Prepared Meals - Just Heat & Serve
Our Main Product Menu
Other Products Available, Please Ask
☑ Save time: With our food delivery service, you can save time on meal planning, grocery shopping, and cooking.
☑ High-quality ingredients: Our pasta and sauces are made from high-quality, fresh ingredients, ensuring that you get a healthy and tasty meal every time.
☑ Convenience: We offer delivery and takeout options, making it easy to enjoy your favorite Italian dishes from the comfort of your own home.
☑ Cost-effective: Our food delivery service is cost-effective and provides excellent value for your money. You can enjoy a delicious, high-quality Italian meal without breaking the bank.
FAQ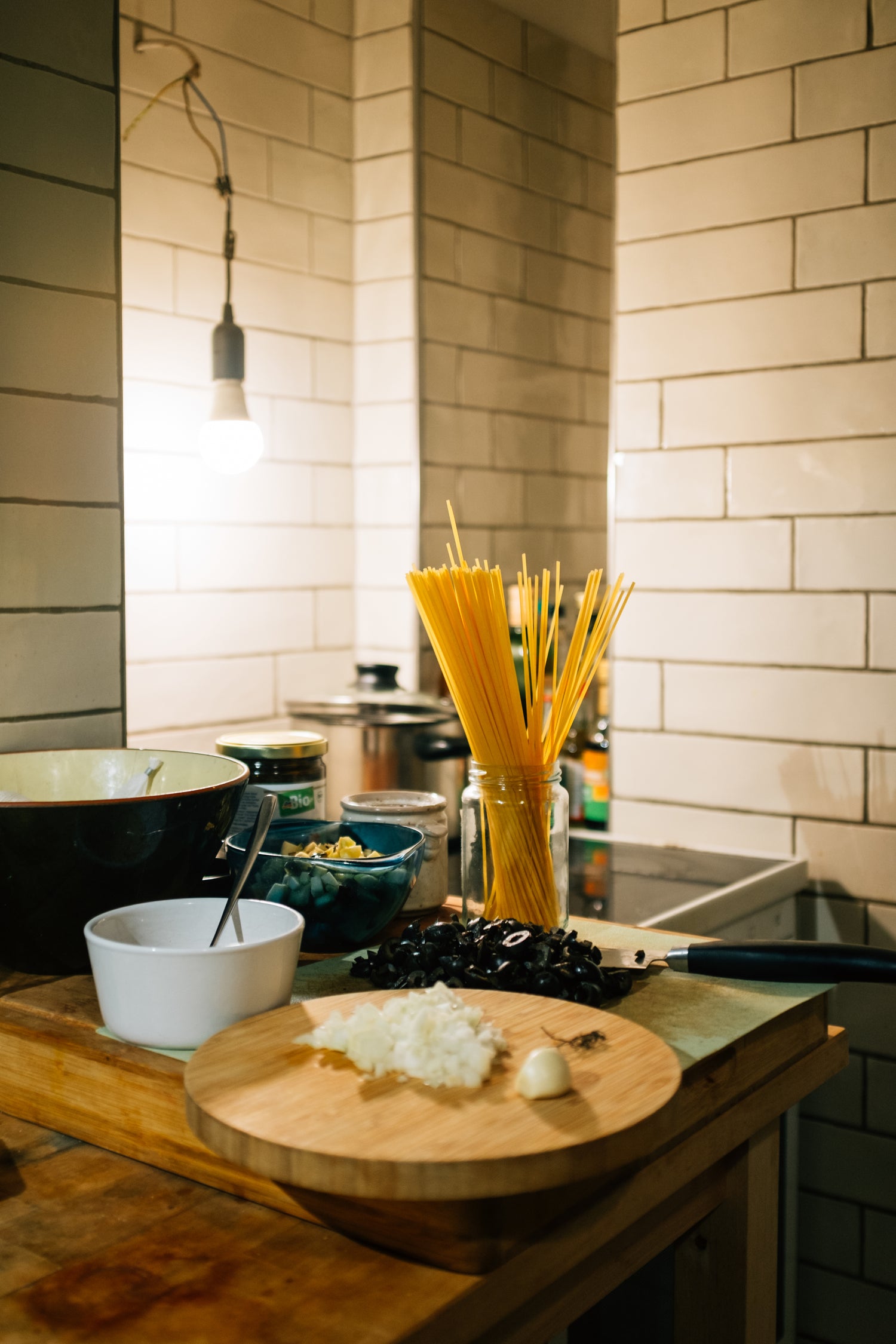 What types of ingredients do you use in your recipes?

We use high-quality and fresh ingredients in all of our recipes. We source our ingredients from reputable suppliers to ensure that they meet our quality standards.
Are your ingredients organic and locally sourced?

We strive to use locally sourced and organic ingredients in our recipes whenever possible. We believe in supporting local farmers and producers and using organic ingredients that are free from harmful chemicals and pesticides. However, the availability of organic and locally sourced ingredients may vary depending on the season and availability.
Do you offer gluten-free or vegetarian options?

Yes, we offer gluten-free and vegetarian options in our menu. We understand that many people have dietary restrictions and preferences, and we want to ensure that everyone can enjoy our delicious dishes. Our gluten-free options are made with gluten-free ingredients and our vegetarian options are made with fresh vegetables, cheeses, and other plant-based ingredients.
How long does it take to prepare and cook the food?

The preparation and cooking time for our dishes may vary depending on the complexity of the recipe and the number of orders in our kitchen. However, we strive to prepare and cook all of our dishes as quickly as possible without compromising the quality and taste.
How do I place an order for pickup or delivery?

To place an order for pickup or delivery, you can visit our website or call our shop. Our website offers a user-friendly online ordering system that allows you to select the dishes you want, specify any special instructions or dietary requirements, and choose your pickup or delivery time. If you prefer to call us, our friendly staff will be happy to assist you in placing your order.
How far in advance do I need to place my order?

We ask that you place your order at least 48 hours in advance to ensure that we can accommodate your request. However, we understand that sometimes you may need to place an order at the last minute, and we will do our best to fulfill your request as quickly as possible. Please note that some dishes may require longer preparation time, so we recommend that you check with us if you have any specific requests or requirements.
Do you offer catering services for events or large groups?

Yes, we offer catering services for events and larger groups. Whether it's a corporate event, wedding, birthday party, or other social gathering, Fettuccines catering services can help make the event more enjoyable and memorable for guests.
What our customers are saying...
"Since moving to Ottawa 8 years ago, Fettuccine's has been my "go-to" for fresh pasta meals. The lasagna is just like mama used to make"
Joe Conte, Ottawa
"I have been a customer of Lucho Yabar at his Fettuccine's Pasta and Why Cook locations in Ottawa for 20 plus years! His culinary talent as chef of pasta and salad meals are fabulous! His meals are 10 out of 10, simply the best!"
P. Kane, Ottawa
Ordering and Delivery
At Fettuccine's, we're committed to providing you with the best possible customer experience and so we ask that you place your order 48 hours in advance. This timeline for custom food orders ensures that the order is prepared with the utmost care, attention to detail, and freshness.
We offer free delivery for orders over $30.00 within the Ottawa city limits.
For those outside the city limits, we offer delivery for an incremental fee to cover the additional transportation costs. We want to ensure that all of our customers can enjoy the convenience of our delivery service, no matter where you are located.
To take advantage of our delivery service, simply place your order online and select the delivery option during checkout.